Kim Kardashian and Soccer star Cristiano Ronaldo dating?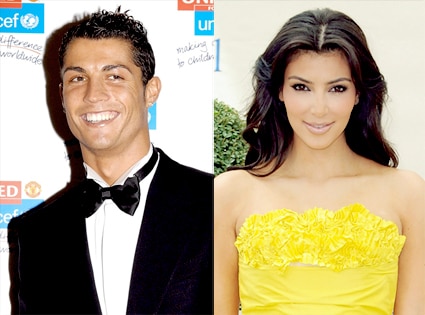 The rumor is that Hollywood hotty Kim Kardashian and football star Cristiano Ronaldo's are dating.
Kim Kardashian is currently in Australia on a promotional tour, and our first insider says Ronaldo has been in touch with her daily.
"Kim has a lot of experience with long-distance relationships," says the second source.
EOnline says : "Not only did the reality star and the Portuguese soccer stud connect in Madrid recently, but one insider tells E! News that the two are "in daily contact" and "dating."
"Last Monday, the budding couple was seen sneaking kisses while having a romantic dinner at La Dorado in the Spanish city. A different source says the couple left in separate cars but then went back to Ronaldo's mansion, where Kim spent several hours."
Post a new comment
You must be logged in to post a comment.